Vanu 3G Node B
An optimized 3G solution for off-grid markets.
Currently, 1.2 billion people lack connectivity. Most of these people live in off-grid markets: places where there is no power grid and no telecommunications. Vanu enables mobile network operators to profit from serving off-grid markets that could not be covered profitably using legacy telecommunication equipment and traditional business models.
Off-grid markets require special solutions to profitably and sustainably address this opportunity – an opportunity that is more than $5 billion, annually. Vanu's pioneering software radio equipment lowers capital and operating expense to make the off-grid market addressable.
Vanu offers turnkey solutions that include deployment and operations services in addition to towers, transport, and radio access network equipment that is highly optimized for this market.
Description
The Vanu 3G NodeB provides solutions for commercial deployments that cover a wide range of settings. It also provides higher capacity coverage and improved user experiences through higher data throughputs. The Vanu 3G NodeB solution is a one carrier 3G base station. It is designed to support power levels up to 5W and can operate in band 1 and band 8.
The Vanu 3G NodeB design is optimized for rural operations while offering HSPA+ throughputs. The solution is lightweight and compact and can be easily transported to remote rural areas. The lightweight simplifies the tower requirements reducing the overall capex of the sites. The solution consumes less than 50W of power and can run off alternate energy sources such as solar and battery.
The Vanu 3G NodeB simplifies maintenance with remote monitoring and software upgrades. The small size also enables easy mounting on poles. It utilizes IP backhaul technology and runs over all commercial backhaul technologies.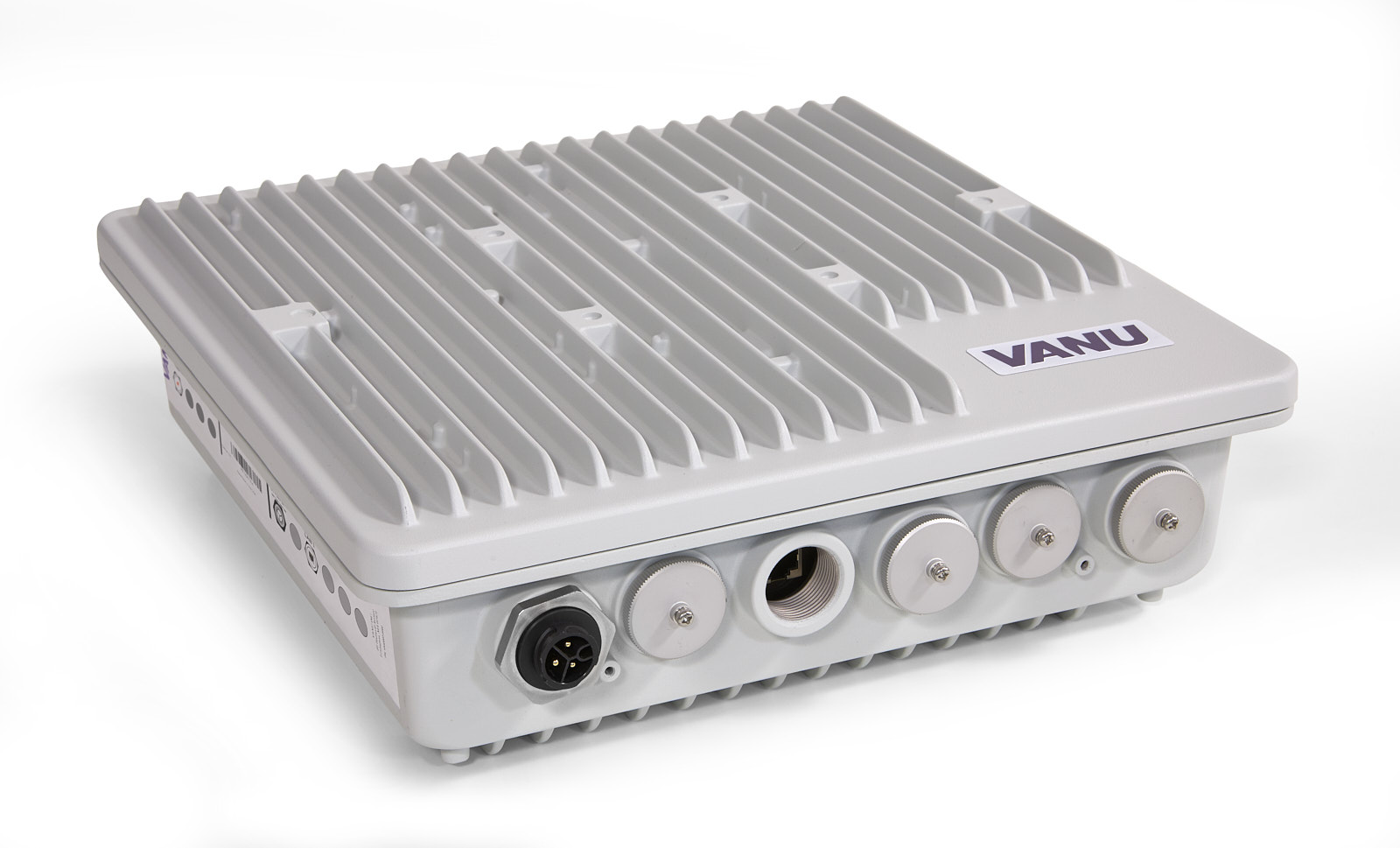 Highlights
EASY TO DEPLOY & EASY TO USE
The Vanu 3G Node B  solution is easy to deploy and easy to use. Once the BTS is installed on the remote site and powered, it dials home to receive the configuration information. All configuration changes to optimize the radio performance can be done remotely. A low skilled technician can easily fulfill the installation and commissioning of a site.
SMALL, LIGHT & LOW POWER CONSUMPTION
The Vanu 3G NodeB base station is light and has a small form factor simplifying the tower design requirements, resulting in a huge reduction in CapEx. With low power consumption, the entire site can be powered by solar power.
BACKHAUL AGNOSTIC
Vanu's 3G Node B solution operates with any IP backhaul ranging from satellite to terrestrial.
Technical Specifications
General Specifications
Supports Band 1 and 8
Output Power up to 5W
Rx sensitivity -115dBm
Up to 24 active users
CS Voice
HSPA 21/5.75Mbps
Multi-RAB to each UE

CS Voice and up to 3 HSDPA/HSUPA
CS Voice and up to 2 R99 PS

48 VDC power input
RJ45 LAN input
N-Type TX/RX antenna input
N-type GPS antenna input
Dimensions 310 mm (H) x 310 mm (W) x 95 mm (D)